Leisuresport World
Located at Bracknell, John Nike Leisuresport World hold various Ski Sales at the Coppid Beech Hotel Bracknell during and at the end of each ski season.
Visit Website
Alan Connor, General Manager
Leisuresport World is part of the Nike Group of Companies based in Bracknell, Berkshire. We are a retail shop at the John Nike Leisuresport Centre in Bracknell. We sell all types of gear for skiing, snowboarding and ice skating at very competitive prices. We also run sales at the Coppid Beech Hotel every two months where we lower our prices even more. Sign up to our newsletter and get updated on our best deals!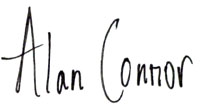 Skis Sale
Top quality equipment at 25% off price. Find the design that suits you on the link below!
Shop with Safety
We take our returns policy seriously. If you're not happy with the product you just bought, fill in our RMA. We make it that simple.
Reliable Delivery Service
All orders will be despatched within 3 working days of receiving order by Royal Mail Standard Delivery.
Get Directions
Located next to the Bracknell Ski Slope & Ice Rink.
John Nike Way, Bracknell, RG12 8TF
Email us
+44 (0) 1344 789123